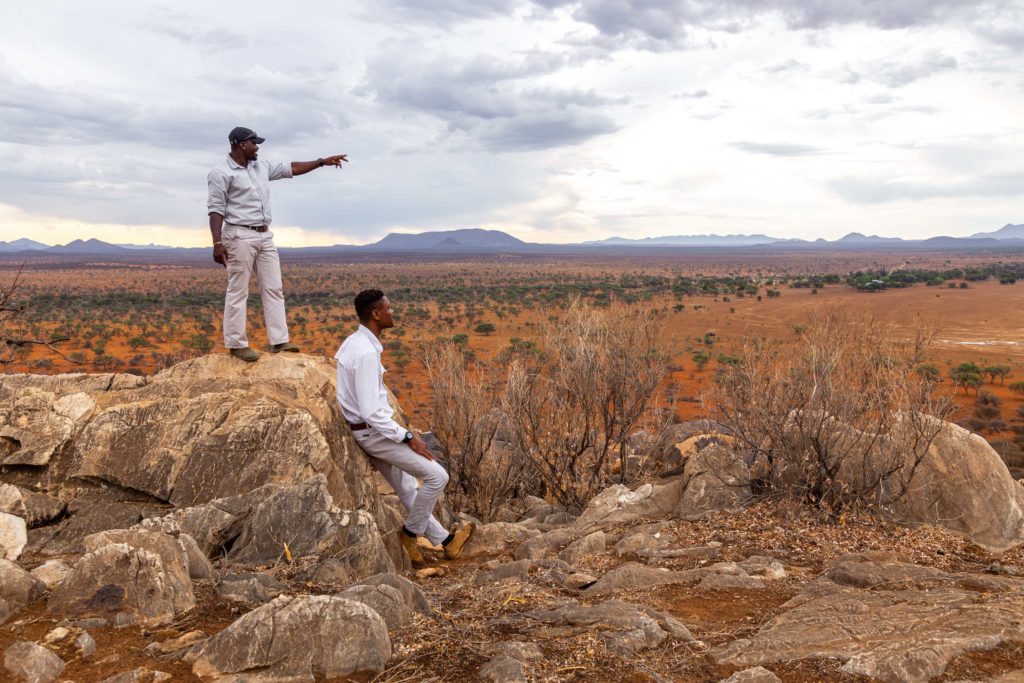 Welcoming the world to Africa
At the core of Fireblade Aviation's turnkey aviation services offering lies our purpose-built private facility located at OR Tambo International, Africa's busiest airport. Perfectly situated to welcome South Africa to the world and the world to South Africa, there are several reasons why our location is perfect for pilots and guests alike.
Connecting Africa to the world
Conveniently located north east of Johannesburg in Gauteng, Africa's commercial hub, OR Tambo is only 20km from the heart of the city and is easily accessible via private transport or high-end public transport like the efficient Gautrain service, a rapid rail system connecting the province directly to the airport. Operating from Africa's busiest airport also ensures that Fireblade's full range of aviation solutions is available to a more diverse portfolio of international clientele, whether they be guests with their own private planes in need of FBO services or those just catching a connecting charter with Fireblade.
We are also the only private terminal in South Africa that offers its own border control and immigration facility, operated independently as a parallel point of entry at OR Tambo International Airport. This means that visitors flying through Fireblade Aviation can seamlessly pass in and out of the country while avoiding the pesky long queues and far walks found in major terminal buildings.
Safety first
Not only is it situated in the heart of Africa's bustling commercial capital, OR Tambo International also ensures guests and pilots have an incredibly safe experience both in the air and on the ground. The longer option runways at OR Tamo can safely accommodate a larger variety of aircrafts, whereas heavily-fueled planes can be limited by the shorter length of the runway at other South African airports. OR Tambo's features also include not one but two runways, industry- advanced navigational systems and safety systems that can operate in any and all weather conditions, a plus in the often-changing Highveld area, and advanced air traffic and ground control systems respectively. These advanced weather and safety systems allow pilots the flexibility to work in all weather conditions and ensures guests and pilots can travel with extra peace of mind no matter where their journey is taking them or bringing them back from.
The presence of Fireblade close to the airport also relieves parking pressure for OR Tambo International, who otherwise might need to park private aircrafts on the apron and shuttle passengers to and forth via public via bus if it wasn't for the nearby FBO offering of Fireblade. This mutually- beneficial arrangement ensures that Fireblade guests experience more seamless travel while OR Tambo avoid congestion and parking pressure at the facility.
The convenience
While enjoying all of the perks of being situated at OR Tambo, Fireblade's purpose-built facility also has a number of unique drawing cards that ensure it is the best aviation service location in town. Say goodbye to spending two hours waiting for your flights or walking far enough to actually break a sweat while in the main terminal buildings. Our world-class turnkey aviation solution offers guests safety, discretion, comfort and efficiency and is an industry leader in the world of corporate and private aviation. We boast a variety of incredible services and amenities, including concierge services, top tier catering and a number of facilities including an on-site spa, gym, conferencing space and private lounges. Our amazing team of pilots, engineers, service staff and baggage handlers are all passionate about the aviation industry and will always go above and beyond to ensure there is nothing that rivals the unique and comfortable Fireblade Aviation experience.