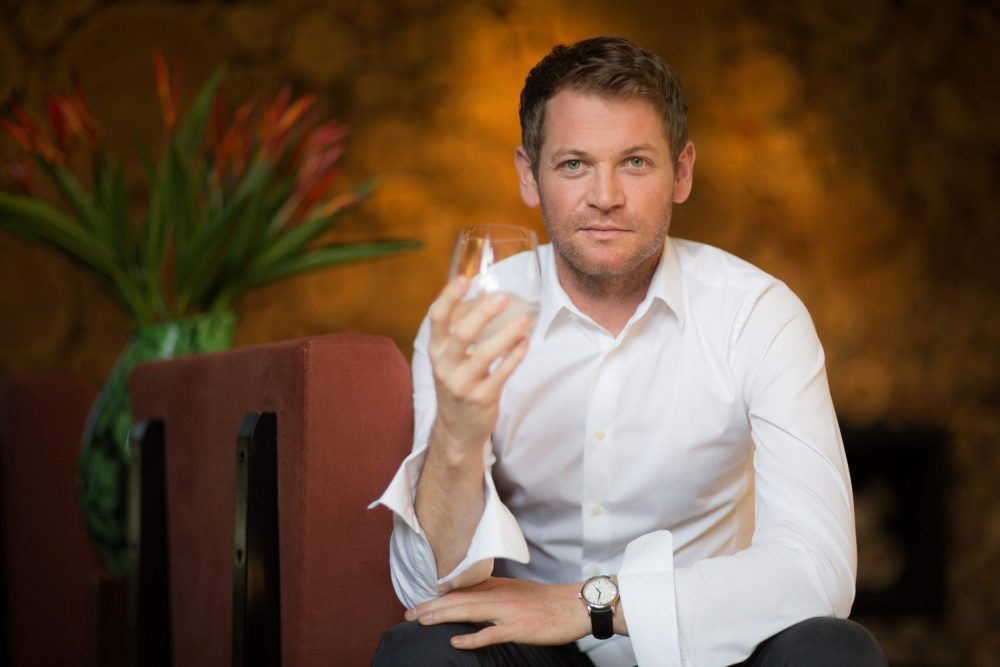 Reaching for the stars with culinary excellence
A Michelin star is not what comes to mind when most people think of aviation food, and yet Fireblade Aviation's purpose-built facility and numerous hospitality areas now offer catering options by none other than South Africa's first Michelin star chef, Jan Hendrik van der Westhuizen.
This exciting partnership, which follows the success of the chef's award-winning Restaurant Klein JAN based at Tswalu Kalahari, one of Fireblade Aviation's premium destinations, offers Fireblade guests incredible bistro dining with a proudly South African twist.
`For a lot of the guests travelling to Tswalu their journey starts here, so it makes complete sense for the Jan Hendrik and Fireblade brands to work together and elevate the culinary offering,' says Fireblade Catering Manager Mlizma King.
Proudly South African
As a proudly local FBO bringing Africa to the world and the world to Africa, partnering with Jan Hendrik is a great fit for Fireblade Aviation. A staple of the Jan Hendrik van der Westhuizen brand is shining a spotlight on South African classics, flavours, ingredients and inspirations with the chef's delightful local twists on his dishes and his reinvention of nostalgic South African treats. From malva pudding truffles to spekboom and bulgur wheat salads, there's no end to the chef's creative and proudly South African ideas.
Going green
The Fireblade Aviation on-site culinary offering, which includes in-hand snacks, gourmet sit down dining and in-flight catering upon request, is structured around the ethos of sustainability, something the brand feels strongly about.
 The kitchen staff, lead by King, has weekly meetings about how to reduce waste and ensure sustainability is at the forefront of everything they do. In keeping with the sustainable measures promoted by The Long Run, an organisation aiming to minimise the environmental impact of tourism businesses and an official partner of Fireblade Aviation, the kitchen has implemented a number of measures to reduce waste where possible.
`We have meetings every week to discuss sustainability and work on being as green as possible, it's a huge emphasis for us as a business,' says King.
These sustainable measures being implemented at the Fireblade Aviation purpose-built facility are similar to those implemented at chef Jan Hendrik van der Westhizen's restaurants, JAN in France and Restaurant Klein JAN in the Kalahari. These measures include the kitchen moving to biodegradable packaging, including composting bins to reduce waste, and sourcing fresh produce from the sustainable on-site Fireblade Aviation garden. Additionally, the kitchen prefers to use products that are in season and don't require a larger carbon footprint to source.
In an effort to reduce water wastage in the kitchen they have also implemented specialised outlets that reduce water consumption while still maintaining pressure. Water is also repurposed as grey water outside in the gardens when needed to ensure no drop of the precious resource is wasted. Lastly, the kitchen aims to use environmentally friendly produce as much as possible, including the meat they source and serve. As a result the menu offers venison and ostrich meat as a healthy (and lean) alternative to water heavy and carbon producing meats like Wagyu beef.
These measures all ensure that Fireblade Aviation's culinary offering, in partnership with chef Jan Hendrik van der Westhuizen, offers guests a world-class dining experience that showcases South African dishes and ingredients, while still promoting sustainability and being kind to the earth.