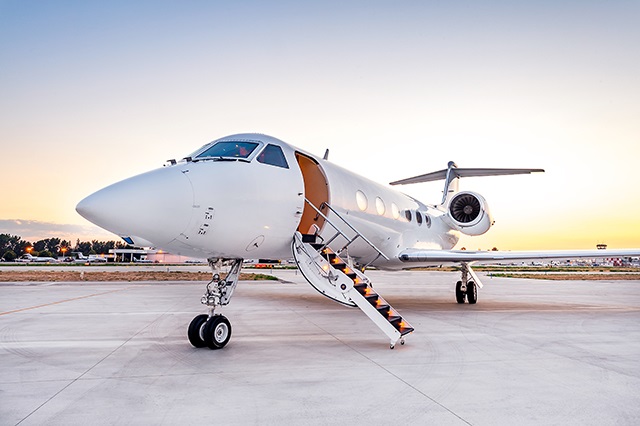 Fireblade Aviation – The FBO that pilots prefer
With our world-class turnkey aviation solution offering, amazing local facilities and convenient location at OR Tambo International Airport, Fireblade Aviation has become a firm favourite in the aviation world for both guests and industry-informed pilots and aviation partners. Dubbed 'the FBO that pilots prefer,' we have an incredibly loyal (and satisfied) list of FBO clients who praise everything from our exemplary staff to our on-site facilities.
According to David Chandler, CEO and pilot at Avex Air, the first tenant ever to be welcomed at Fireblade over seven years ago: 'Our corporate clients really enjoy the seamlessness of arriving and leaving the country through the Fireblade FBO, it's very quick and easy compared to the massive terminals. Our clients are generally business people wanting to get in and out very quickly, and with Fireblade it can take less than five minutes from landing to getting into your car, compared to hours flying via the large terminals with long queues. Convenience is the buzzword I would use.'
Avex Air makes use of Fireblade's aircraft management services along with the on-site maintenance and hangerage offering, but according to Chandler, it's the Fireblade staff who make a huge difference to what the brand has to offer.
'I've used airfields all around the world and I have to compliment Fireblade on their service and their personnel, they really add an extra 20% to the equation by virtue of what they bring to the job. They make what is a pretty simple and mundane procedure that little bit more enjoyable every time. I've been in a lot of smart and decorated FBOs in my career but it's the staff that make the real difference,' says Chandler.
That said, the amazing on-site hospitality facilities don't hurt either. According to Nick Lloyd-Roberts, Commercial Manager of Pro Jet Africa, who have been loyal Fireblade FBO customers for over four years, the Fireblade experience has a notable impact on guests, both arriving and leaving.
'We use all of the on-site services from hangerage to office space and the full FBO experience. Our clients are generally from all over the world and enjoy everything from the lounges and spa to the on-site immigration facility,' he says.
'I'm a pilot myself, and from a pilot point of view they've got all of the facilities and services you could need including everything from pre-planning to the actual dispatch and it's all an absolute pleasure. They also make it a seamless experience for the guest. When our passengers board the aircraft they're in a great mood and they've really enjoyed the facility. And if they're coming from an international destination and going through the on-site border control it's a much, much smoother experience,' says Lloyd-Roberts.
Undoubtedly another one of the key drawing cards as 'the FBO that pilots prefer' is Fireblade's prime location at OR Tambo International Airport, South Africa's busiest airport, located in Johannesburg.
According to Lloyd – Roberts, 'The location is absolutely a draw for us, our clients are predominantly international and with Fireblade it's a ten minute transfer from the main terminal to the other building. That's a big draw if you've been travelling for 14 plus hours and you don't want to struggle in the main terminal, so the location is another feather in their cap.'