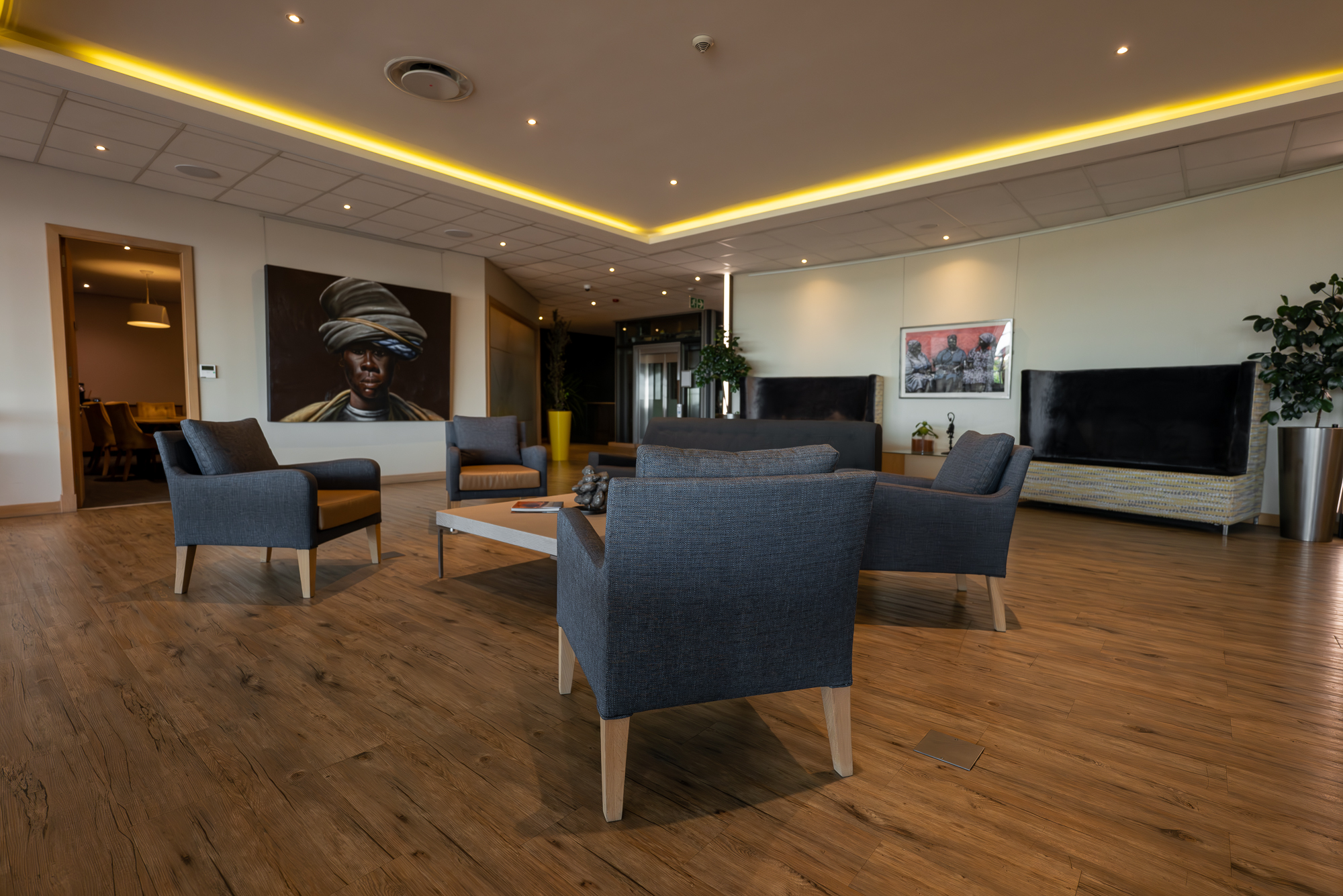 Connecting Africa to the World through Leading Edge Service Delivery
31 May 2023 – Fireblade Aviation celebrates 9 years at the helm of the private aviation industry this year and continues to be the 'Leading Edge' in connecting Africa to the world. With its history and origins rooted in the Oppenheimer family, today the business has grown significantly taking on its own identity of becoming one of the most successful private aviation companies on the continent.
Fireblade Aviation offers executive FBO services, aircraft charter, management, and aircraft maintenance; and provides unique amenities, ranging from private lounges to on-site customs and immigration, and hangar facilities.
"As the organisation embarks on its journey to celebrate a decade of successful operations in 2024, we remain committed to transforming our business. One of our major projects is rebranding the organisation to truly reflect our position as the forerunner in 'Leading Edge' private aviation. It's a position that can only be achieved by constantly creating memorable and innovative experiences for travelers, clients, aircraft owners and tour operators," explains Sharlenee Moodley, the organisation's newly appointed Marketing Manager.
"We aim to offer an exclusive experience to our clientele – this is the 'Leading Edge' narrative that we want to deliver on – it will not only showcase our marketing efforts but aims to truly entrench and deliver on unparalleled experience of connecting individuals to Africa through private aviation," she adds.
This 'unparalleled experience' is also linked to an extensive range of aviation and FBO services, including seamless private and corporate charters which make ease of travel, a highlight.
She adds: "Our range of aviation and FBO services is further complimented by our team of pilots, engineers and separate specialist FBO service staff, who are all driven by a passion for the aviation industry and providing guests with the very best services and amenities available."
Fireblade is committed to showcasing its 'Leading Edge' narrative through unique customer experiences, technical expertise and operations, best-in-quality services, and its rich history and heritage.
"We provide the warmest welcome in Africa, with facilities that rival the best private terminals around the globe. When we say that we connect Africa to the world, it is reflected in everything we do," concludes Moodley.
WORLD MENTAL HEALTH MONTH Supporting mental health without the stigma. South African skies are piloted by highly skilled and trained men and women. Their professionalism has built our country's reputation [...]
WORLD TOURISM MONTH People around the world are wanting to travel… but that means more flights. At the same time, the world has moved into an era where we want and [...]
Fireblade Aviation aims to be as green and eco-friendly as possible – in fact, we're the first aviation company to join as a member of The Long Run, a nature-based tourism business. As part of [...]