Fireblade Aviation takes top honours winning five awards in 2023
Fireblade Aviation is excited to announce that it has won five prestigious awards in 2023, showcasing the private aviation leader's unwavering commitment to excellence in the industry.
At the recent 2023 World Luxury Travel Awards in Greece, the company secured wins in four award categories: Best Private Airline Services – Southern Africa; Best Charter Airline Services – Southern Africa; Best VIP Airport Lounge – Southern Africa and Best Aviation Service Provider – Africa.
The World Luxury Awards, in its 17th year, is known for recognising excellence in the hospitality and travel industry. Nearly 300 establishments from around the world were acknowledged for their steadfast dedication to luxury hospitality.
Leigh Kretzschmar, Managing Director of Fireblade Aviation, remarked: "These awards reflect our steadfast commitment to excellence in the private aviation industry. It is a testament to the dedication and efforts of our staff, who have consistently gone above and beyond to provide unparalleled service in ensuring the highest standards of quality, customer service and safety for our valued clientele."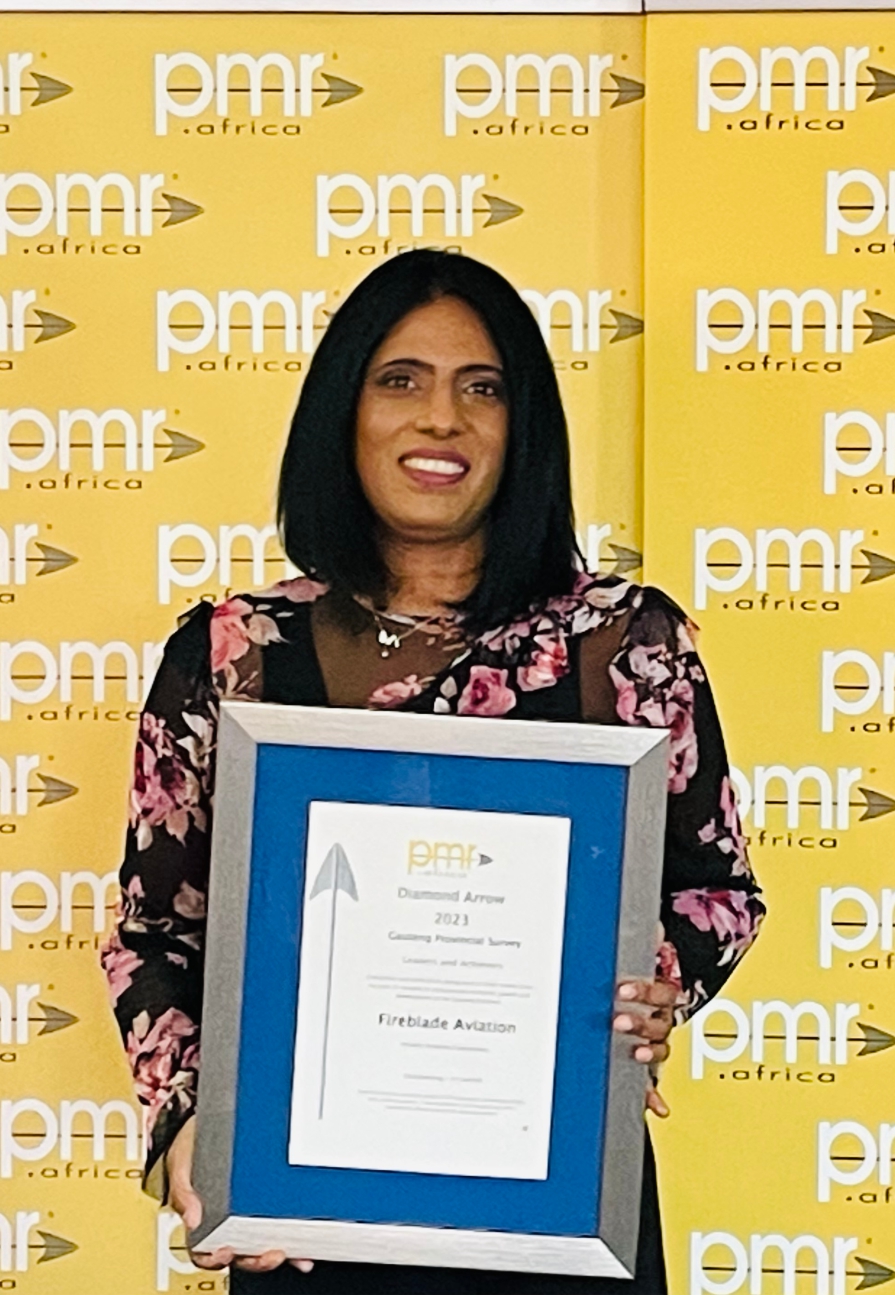 Fireblade Aviation was also the winner of the Diamond Arrow Award at the PMRAfrica Awards, held in Gauteng, on 8 November, which is the highest honour in the category for the Business Sector: Private Aviation Companies in the Gauteng Province.
The purpose of the awards is to celebrate excellence and is the culmination of a research process, whereby companies and institutions are rated based on respondents perceptions with a strong focus on evaluating and measuring customer service and customer satisfaction.
Fireblade Aviation Marketing Manager, Sharlenee Naidoo, adds that these awards reflect continued commitment from the company to deliver an exclusive experience through its 'Leading Edge' narrative, exemplifying the journey of connecting individuals to Africa through private aviation.
"These accolades serve as a testament to Fireblade Aviation's continuous dedication in providing executive FBO services, aircraft charter, management, and maintenance, as well as offering a comprehensive range of amenities, from exclusive private lounges to seamless on-site customs and immigration services, all supported by state-of-the-art hangar facilities."
WORLD TOURISM MONTH People around the world are wanting to travel… but that means more flights. At the same time, the world has moved into an era where we want and [...]
By Rohan Prinsloo, Fireblade AOC Executive 19 August 2023 – There's a romance to chartering a flight, a status to jet setting around the world. And while that niche certainly exists, [...]
GIRLS IN AVIATION 2023 Having a dad who took both his girls to the Virginia Air Show, gave them an appreciation for elegant aerodynamic lines, of Formula 1 cars, [...]