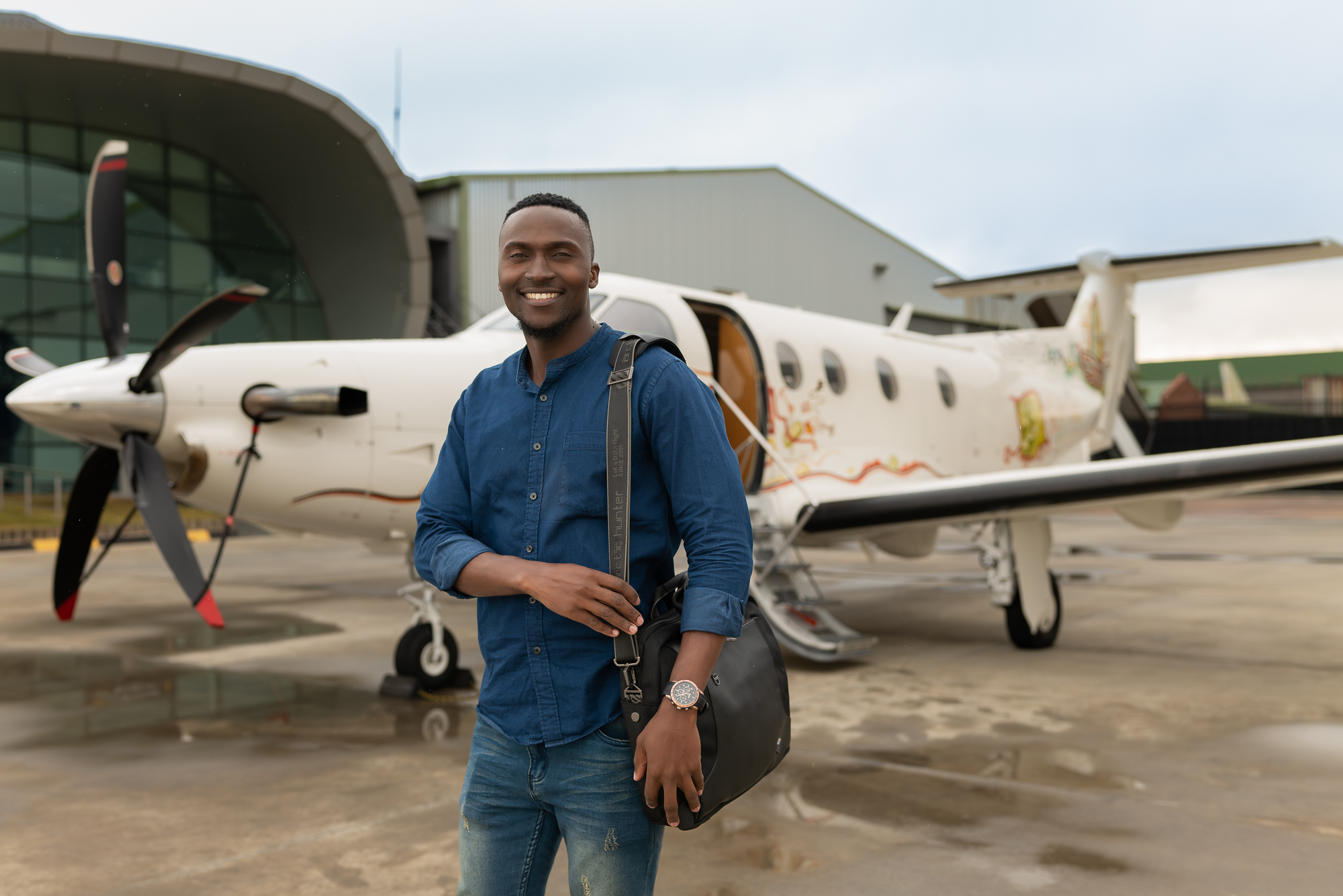 Private aviation – taking corporate travellers to the skies stress-free
7 JULY 2023: We've just reached the halfway mark of a very busy 2023, an apt moment in time to mark Corporate Wellness Week. It gives Fireblade an opportunity to highlight the significance of private aviation's role in taking the stress out of flying and encouraging well-being in the corporate world.
Ours is an industry that demands top performance, commands superior customer service, depends on well-managed logistics, and relies on speed and professionalism to orchestrate every complex detail of arranging a private charter flight. All these factors synchronise together to create a seamless stress-free travel experience.
It's this smooth transition from beginning to end that lies at the heart of the physical, mental, and emotional well-being of our corporate clients. These are some of ways in which we reduce stress in the corporate environment:
Executive business travel made easy
For a busy executive who travels extensively, chartering is less stressful than commercial flying on many levels.
The speed at which we reach destinations, particularly remote locations, is markedly faster.
Our prime location as a Fixed Based Operator (FBO) at OR Tambo International Airport in Johannesburg, positions us centrally to the business districts.
Fireblade is uniquely entitled to provide private immigration and on-site border control, far from the hustle, queues, and stresses of commercial airports.
We are a solutions business, this means that if there is an emergency, or a corporate client is unable to get a last-minute ticket commercially, Fireblade is quick off the mark with its chartering capabilities and 'always on' ethos.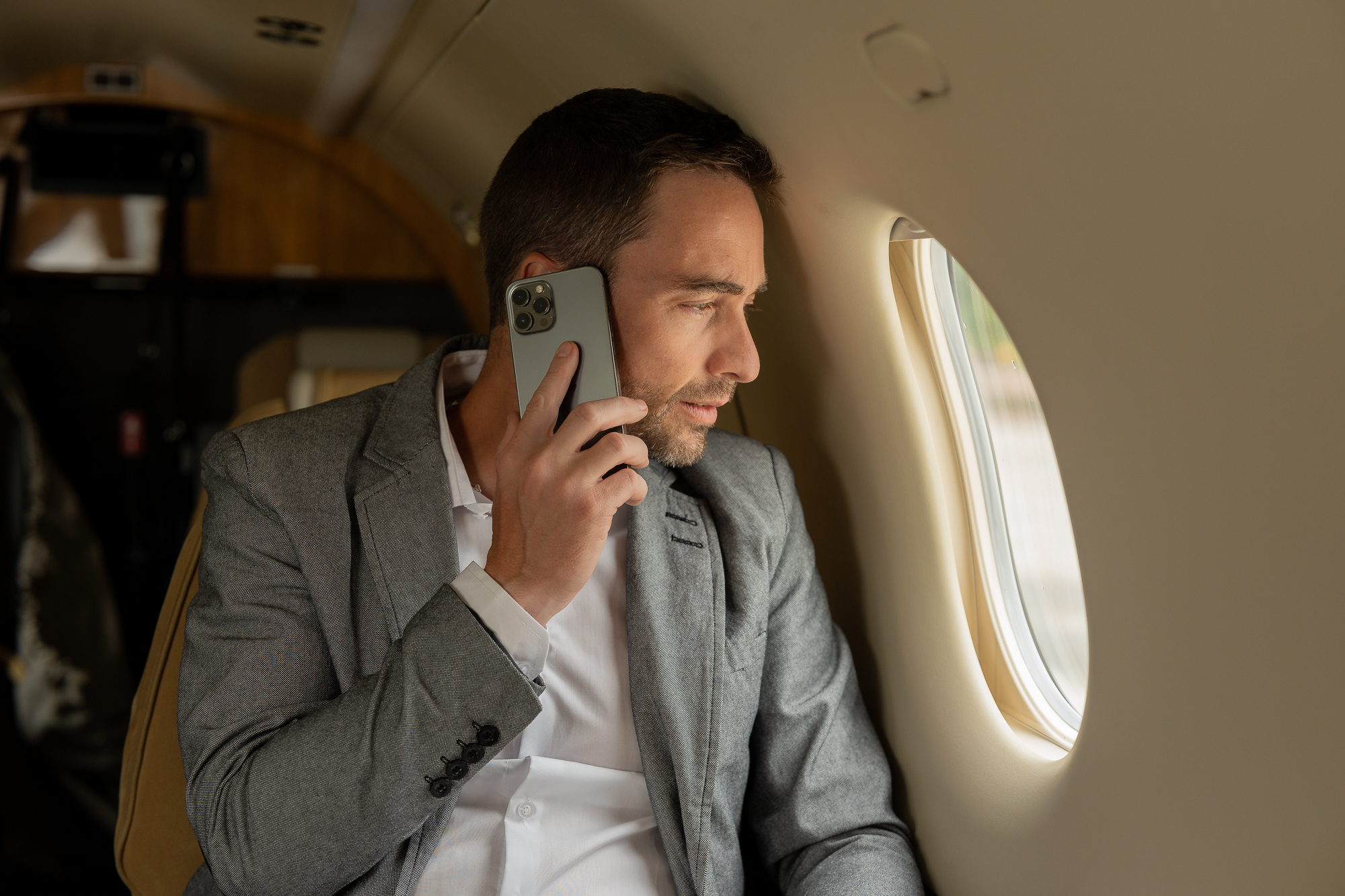 Corporate golf days and retreat experiences
There has been an upsurge in corporate charters, particularly for those who participate in corporate golf days. The realisation that flying executives in and out of exclusive golf clubs such as Leopard Creek Country Club, Fancourt and Malelane County Club, can save on extra overnight and hospitality expenses, is an extremely viable option.
With a range of aircraft including, but not limited to mid-sized 8-seater LearJet 45s, 6–8-seater PC-12s, and various sized helicopters – transporting corporate guests to remote retreats and breath-taking destinations is what we are designed to do.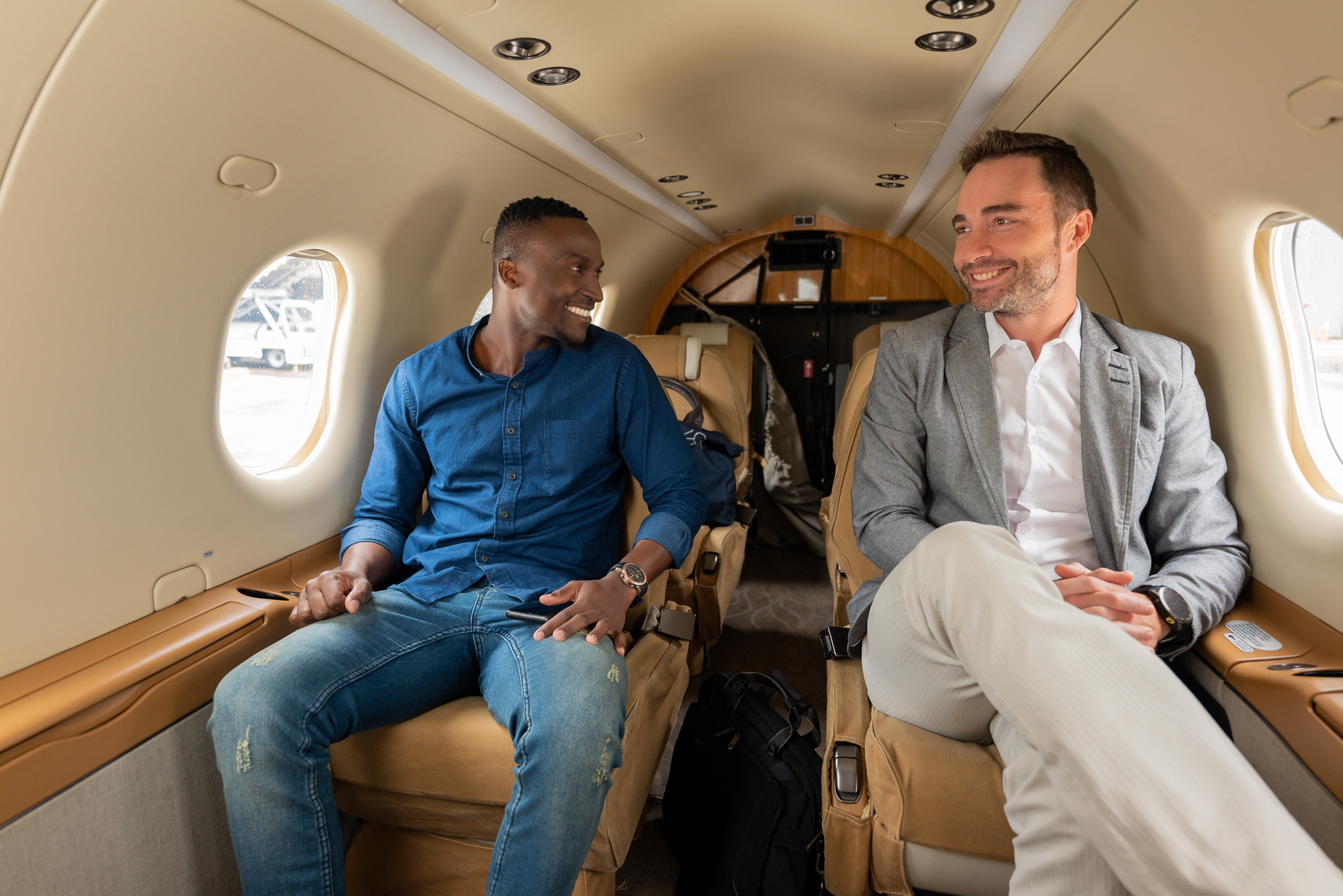 Smooth operators
Customer touchpoints are what makes the Fireblade experience so unique. It's a journey that starts when you are driven to the front door by our concierge to receive a friendly welcome by staff who will take care of your every in-transit need. There is nothing more satisfying than seeing your luggage being taken by our porters to your aircraft as you watch from the VIP or Business lounges, only 20 metres away, preferably while quaffing a cup of coffee or enjoying a bite to eat prepared by a sous chef. And, meeting your crew face to face for a full brief encourages engagement and a sense of wellbeing when travelling in-flight.
At Fireblade we are proud to acknowledge that corporate wellness extends beyond clients to our own internal team. By creating a culture that offers resources and support to our flight crews, maintenance personnel and support staff, we are earnest about creating a positive and balanced work environment. As a family orientated business, we look to continual improvement, and we truly live and breathe our corporate values together as a team.
Finally, when it comes to wellness, we believe the key is to nurture it from the inside out. Every reason to fly the Corporate Wellness banner high this week.
WORLD MENTAL HEALTH MONTH Supporting mental health without the stigma. South African skies are piloted by highly skilled and trained men and women. Their professionalism has [...]
WORLD TOURISM MONTH People around the world are wanting to travel… but that means more flights. At the same time, the world has moved into an era [...]
Fireblade Aviation aims to be as green and eco-friendly as possible – in fact, we're the first aviation company to join as a member of The Long Run, a nature-based tourism [...]