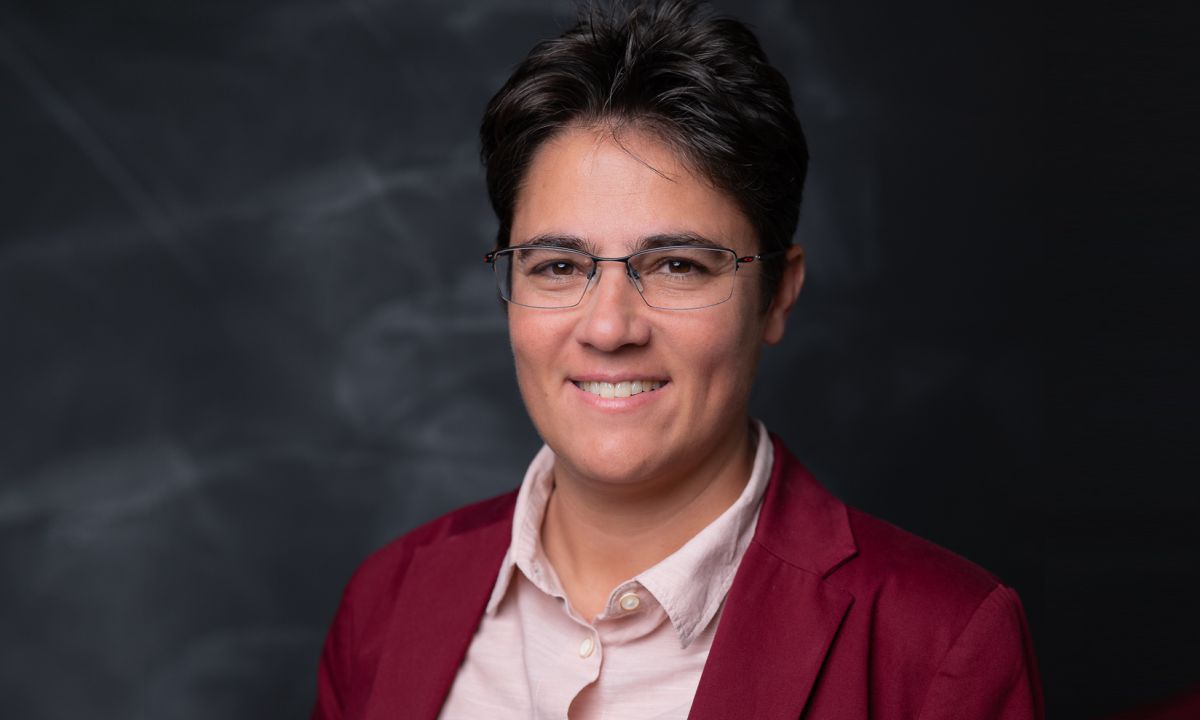 "I'm Every Woman" – celebrating the indelible spirit of women in aviation
From caring nurturers to fearless trailblazers, women play multifaceted roles – overcoming barriers and rising above challenges as they shape the world around them. In aviation we see the transformation within our own global industry. And we celebrate it.
Women's month provides the perfect moment to showcase the indelible spirit of the women of Fireblade. It's a world where women occupy roles of importance, from working on the apron as aircraft touch down, to maintenance, hospitality, piloting, procuring, marketing, engineering, security, managing resources and logistics – right through to the woman at the helm of our business, Fireblade's first ever female Managing Director.
All of them bring their unique strengths and perspectives to the table, leading us to create an "I'm Every Woman" campaign in August to shine a spotlight on the countless roles these extraordinary ladies play within our business.
One such women is Business Optimisation Manager, Sonelle Van Voorst. Industrial Engineer by trade, she has made a remarkable contribution to aviation in South Africa.
Her expertise has impacted significantly on both the local and international front:
She managed systems and processes for Airport Company South Africa's (ACSA) group of nine airports and implemented the Airport Management Centre (Multiple Aviation Stakeholder command centre) that would deliver the 2010 FIFA World Cup;
Was responsible for managing demand and ensuring a smooth process as international leaders and dignitaries flew into South Africa to attend Former President Nelson Mandela's funeral;
And during her time at FlySafair, got involved on the aircraft maintenance side, which opened a whole new world of regulatory & supply chain complexities. She also had the privilege to lead 10 young and upcoming Industrial engineers, allowing her to transfer some of her learnings onto them.
Above all, she sees her family as her greatest accomplishment – she has been happily married for 24-years and has a hands-on approach to raising their two teenage children.
Sonelle is now applying her spirit of bold innovation to develop our business at Fireblade. To celebrate the concept of "I'm Every Woman," we asked a few questions about her role as a woman in aviation:
Did you experience challenges as a female graduate in engineering?
When I studied Industrial Engineering at the University of Pretoria, I was one of six women out of about 40 students. Work life was tough to start, and I feel I had to try doubly hard to prove myself – partly because I am a woman but also, because of the nature of Industrial Engineering, we typically receive criticism because our focus is to improve people's systems and processes, which result in big changes for individuals within the organisation. Not easy as a young woman fresh out of varsity!
What's your key focus as an Industrial Engineer?
Business improvement is the main objective of my career as an Industrial Engineer. And since nothing is ever optimised, it's a life's work! Fortunately, if you tell me I can't do something, I'll show you I can. It motivates me to try harder.
Do you have a career highlight to share as a businesswoman in aviation?
I achieved my greatest career highlight at ACSA. My first project was to design, develop, test, and implement an Airport Management Centre that would deliver the 2010 FIFA World Cup. During my 14 years with ACSA, we also managed Madiba's funeral and all major events including the start of the Covid period out of that control centre. It's something I'm immensely proud and privileged to have been a part of; it taught me things that most people would never be exposed to in a lifetime.
What's your role at Fireblade?
At Fireblade, my role is about processes and making the best use of the resources at hand to develop the business. Private aviation has a different dynamic to commercial aviation – this model calls for a different skill set as I focus on moving Fireblade's business forward.
Best advice ever received?
Never get attached to your solutions! You can't learn and progress if you get defensive about your solutions. I apply this to my role every day. That, and "pick your battles – at home, and at work!"  Time is precious, so decide what's important to you!
If I could give encouragement to any young person wanting to further themselves through study – believe the sky is the limit:
"If you put your mind to it, you can achieve almost anything – but it comes with sacrifice.

If it's truly important, it's easier to make that sacrifice."
WORLD MENTAL HEALTH MONTH Supporting mental health without the stigma. South African skies are piloted by highly skilled and trained men and women. Their professionalism [...]
WORLD TOURISM MONTH People around the world are wanting to travel… but that means more flights. At the same time, the world has moved into an [...]
Fireblade Aviation aims to be as green and eco-friendly as possible – in fact, we're the first aviation company to join as a member of The Long Run, a nature-based [...]